COVID-19 Pandemic Update
January 10th, 2022
CEO update
As we commence the new year of 2022, I'm sure you will agree we did not foresee that we would still be dealing with the COVID-19 virus. The year has started with a focus on the new Omicron variant and at last count over 45,000 new cases a day in NSW and over 395 aged care facilities with positive cases.
I understand many of you may feel anxious about your loved ones and we ask for your patience as some of our services move into a lock down situation.
Several of our homes have already felt the effects of COVID and we are working closely with the relevant government departments to manage these, and representatives and relatives are being notified if their loved one is affected and are being updated regularly.
Previously we asked visitors to have a negative PCR test prior to visiting, but please note given the fast spread of the virus we are also doing Rapid Antigen testing on visitors when they arrive and if this shows a positive result, you will not be allowed entry.
Please contact the aged care facility before attempting to visit to check the latest status.  Scheduled appointments are still the preference unless your loved one is palliating, where separate arrangements will be made.
Remember, you cannot enter the facility if you are not fully vaccinated for both influenza and COVID-19 or unless you have a valid medical exemption.
Thank you.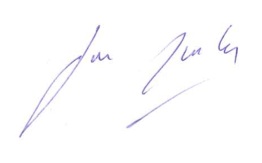 Dr. James Grealy -CEO
---
November 8th, 2021
CEO update
As 2021 draws to a close, we can all say that it will be a relief to see 2022. While we have faced many Covid challenges in NSW for the past 4 months, we have some wins to celebrate in managing this insidious virus.
All of Carino Care's working staff are fully vaccinated for both Infuenza and COVID-19
All visitors coming into the homes are now fully vaccinated for both Influenza and COVID-19.
Only people with accepted medical exemptions are excused from this requirement. 80% of our residents across Carino Care has chosen to participate in the COVID vaccine program and are also fully vaccinated. All of homes have robust Pandemic Management Plans in place.
We are still managing social distancing and visitors as per the NSW Health Advice. As such, unfortunately, Christmas celebrations this year will be limited to residents only for annual Christmas entertainment event.
Visitors are still required to book a visit time so the site can maintain the required covid distancing requirements.
Please speak to your site administration or manager if you need more information regarding this. Regular updates will be posted via our MINT social app also over the coming weeks.
Thank you for your patience, wishing you all a safe Christmas and a better 2022.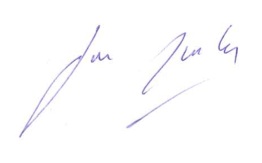 Dr James Grealy
---
July 14th, 2021
CEO update
NSW has entered the most worrying time since the COVID pandemic commenced back in 2020 with increasing numbers of community transmission and a highly infectious delta variant spreading through the greater Sydney region.
Carino Care has been taking every precaution to mitigate the risk of Covid entering our homes during this time.
While most residents in our services have been vaccinated against COVID, the risk to the elderly is still the greatest.
Given the lockdown restrictions in Sydney we have taken a risk approach to who we allow to enter our homes.
Visitors of residents who are palliating or who are highly distressed will continue to be supported to attend the service. PPE and screening procedures including using the QR code will still apply.
Other family members will be supported to visit via electronic means (Facetime or Skype) and in some circumstances, window visits.
Please speak to your site administration or manager if you need more information regarding this.
Regular updates will be posted via our MINT social app also over the coming weeks.
All Carino Care staff are currently undergoing the vaccine program and will also be covid tested over the next week- just to be sure we are not carrying the virus into our homes, unbeknown.
Thank you for your patience,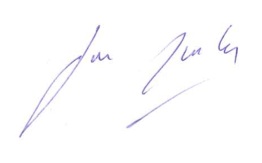 Dr James Grealy
---
June 21st, 2021
Dear Families and Visitors,
The recent news that there are now cases of the highly contagious Covid variant in Sydney is very concerning. There have been new cases in the Sydney and Illawarra areas, but excluding the Central Coast. The state of Victoria still remains an affected area and there are also new places of concern.
The most recent advice from the NSW Chief Medical officer is the following for our Carino Care Homes:
– All staff and visitors must wear a surgical mask
– Only two visitors per resident should be allowed each day
– Visits should be within the Resident's room (if it is a shared room we will institute visiting in a common area with social distancing)
The residents within our homes have all received two shots of the Covid vaccine and staff within our homes have been incentivised to participate in the Covid vaccination program.
All staff have received their influneza vaccine this year and no visitors can enter the homes without proof of an influneza vaccine.
We would like to remind you to please stay home if you have the slightest symptoms of a cold.
Recently two of our facilities have been placed in lockdown for flu like illnesses and these have likely been traced back to visitors who have entered the homes.
Please also read the following link for the latest updates and advice regarding the recent Covid cases
COVID-19: Advice for aged care services – COVID-19 (Coronavirus) (nsw.gov.au)
Regards,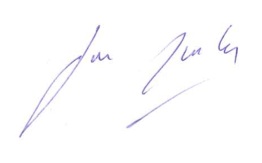 Dr James Grealy
CEO
---
20th May 2021
Dear Families and Friends,
We are pleased to announce that all of our homes have had the Covid vaccination clinics, and a large number of the Residents have received both Pfizer vaccines.
This gives us all a sense of relief as we try and incorporate Covid into our everyday lives.
This year all aged care workers and visitors are required to have an influenza vaccine to enter the homes.
From 1 June to 30 September 2021 staff and visitors should not enter an aged care facility if they have not received a dose of the 2021 influenza vaccine, unless they meet the criteria under the exceptional and special circumstances.
Priority should be given for COVID vaccination. Visitors are permitted to enter a facility if their influenza vaccine is delayed due to receiving COVID vaccinations, please speak to the management team and provide documentation showing COVID vaccination dates for entry.
Please feel free to send any further queries to our inquiries email.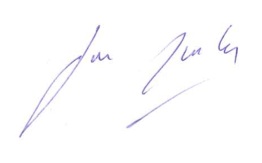 Dr. James Grealy
CEO
---
24th March 2021
Dear Families and Friends,
NSW Health is working closely with the Australian Government to plan and implement a safe and effective COVID-19 vaccination program in NSW.
In NSW, the first people to receive a COVID-19 vaccine will include:
Healthcare workers working in locations with a higher risk of exposure to, and transmission of COVID-19, such as emergency departments, COVID-19 testing clinics, and COVID-19 wards;
Staff working in designated quarantine facilities.
Residents and staff of residential aged and disability care facilities.
The Australian Government is responsible for securing and distributing the COVID-19 vaccines and overseeing the national COVID-19 vaccination strategy. The NSW Government is collaborating with the Australian Government to implement the COVID-19 vaccination plan in NSW.
Carino Care homes are currently being contacted and dates set for vaccination clinics.  The vaccine is voluntary and consent must be obtained before a Resident can participate.
Please feel free to send any further queries to our inquiries email.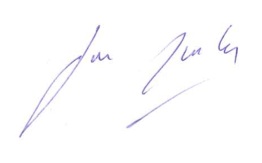 Dr. James Grealy
CEO
Advice to residential aged care facilities – COVID-19 (Coronavirus) (nsw.gov.au)