COVID-19 Pandemic Update
24th March 2021
Dear Families and Friends,
NSW Health is working closely with the Australian Government to plan and implement a safe and effective COVID-19 vaccination program in NSW.
In NSW, the first people to receive a COVID-19 vaccine will include:
Healthcare workers working in locations with a higher risk of exposure to, and transmission of COVID-19, such as emergency departments, COVID-19 testing clinics, and COVID-19 wards;
Staff working in designated quarantine facilities.
Residents and staff of residential aged and disability care facilities.
The Australian Government is responsible for securing and distributing the COVID-19 vaccines and overseeing the national COVID-19 vaccination strategy. The NSW Government is collaborating with the Australian Government to implement the COVID-19 vaccination plan in NSW.
Carino Care homes are currently being contacted and dates set for vaccination clinics.  The vaccine is voluntary and consent must be obtained before a Resident can participate.
Please feel free to send any further queries to our inquiries email.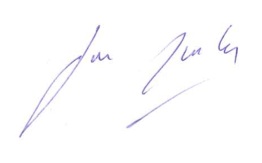 Dr. James Grealy
CEO
Advice to residential aged care facilities – COVID-19 (Coronavirus) (nsw.gov.au)